Current Campaign

Target:

BlackRock, Vanguard Group, Fidelity & State Street

Starting in May, shareholder resolutions at many major companies will come to a vote.  This campaign has identified critical upcoming key climate votes at companies like ExxonMobil, Duke Energy, and Amazon and calls on asset managers like BlackRock to use their voting power responsibly, supporting key shareholder resolutions and voting against corporate directors who are not serving long-term shareholders best interests.  The change and accountability these resolutions call for are not only essential for the survival of the planet and its inhabitants, they're critical for maintaining and growing long-term shareholder value.

Over 130,000 Majority Action and partner members have participated in the supporting online action thus far.

Partners:
Climate Change
In October 2018, the IPCC published its latest report detailing in no uncertain terms that global carbon emissions need to drop by half by 2030—and reach net-zero by 2050— to have just a 50% chance of limiting warming to 1.5˚C and avoiding the worst effects of climate change. Warming beyond 2°C — the path we are currently on — will likely result in catastrophic harm, as global conflicts and mass migration produce unprecedented levels of social, political, and economic disruption.
Far too many American fossil fuel-intensive companies have failed to take meaningful climate action. Not only have they failed to reduce or eliminate overall carbon emissions, they have spent billions on lobbying and political expenditures which directly undermine climate goals. Their boards of directors, which are elected by shareholders to serve their long-term interests, must be held responsible.
The largest investors in these companies are often the largest investment managers in the world, firms like BlackRock and Vanguard that manage retirement and savings plans for millions of Americans. Their large ownership stakes give these fund managers outsized influence over the boards of directors of these companies, and they could be using this power to demand immediate and effective action and accountability. However, these asset managers have far too often failed to use their power to hold these companies accountable, all too often using their swing vote to doom critical shareholder resolutions. BlackRock, the largest of these, supported 99% of management-nominated directors at US fossil fuel companies while voting for just 10% of key climate shareholder resolutions in 2018.
Recent Campaigns

Target:

Smith & Wesson / BlackRock, Vanguard Group, & Invesco

On August 27, Majority Action published original research demonstrating significant issues of concern regarding governance issues at American Outdoor Brands Corporation (AOBC), the owner of Smith & Wesson — one of the largest gun manufacturers in the country. Our focus was on undisclosed conflicts of interest on the board of directors and undisclosed political spending to gun lobby groups, including the NRA.

On September 25th at AOBC's annual meeting, the shareholder resolution supported by Majority Action, calling for monitoring and reporting on gun violence related to the company's products, won a majority of the vote.

Over 95,000 Majority Action and partner members participated in the supporting online action.

Partners: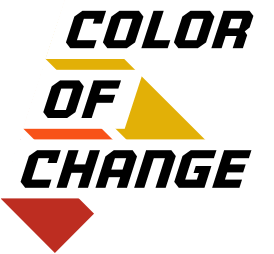 Past Campaigns

Target:

Sturm Ruger, & Company, Inc. / BlackRock, Vanguard, & Fidelity

On May 2nd & 3rd, Majority Action published two pieces of original research demonstrating racism, right-wing extremism, and conflicts related to the NRA, within the board at Sturm, Ruger, & Co. — the largest gun manufacturers in the country.

Over 118,000 Majority Action and partner members participated in the supporting online action.

Partners:
Gun Manufacturers
Gun manufacturers could be doing so much more to contribute to gun safety: investing in safer gun technology, monitoring their distribution chain, and telling gun lobby groups they fund to support universal background checks and federal funding for gun safety research. But, they don't—and there's a reason. There was a moment in 2000 when Smith & Wesson attempted to take steps to transform itself into a more responsible company—in response, the NRA ran a campaign that nearly bankrupted them. So we have a situation where gun manufacturers use shareholders' money to fund the very organization, the NRA, that not only undermines gun safety, not only promotes racism and cultural warfare, but would seek to destroy the gun manufacturers if they ever tried to be more socially responsible.
All of this creates perverse incentives for gun manufacturers, which undermines long-term prospects for investors. Gun manufacturer profits are deeply tied to short-term cycles of what's known as "fear-based sales"—customers buying guns in fear that those same products will be further regulated in the future. Furthermore, the manufacturers refuse to invest in gun safety technology, even though a recent survey showed that 59 percent of Americans and 43 percent of gun owners say they would want those products. In no other industry are companies literally unwilling to pursue a potential market through safety innovation because their own advocacy organization would try to destroy them. All of this squanders potential shareholder value for the long term.
Gun manufacturer need boards of directors that can provide the leadership, independence, and long-term orientation needed to successfully navigate these complex issues. Unfortunately, Majority Action's due diligence on gun manufacturer directors has revealed many substantial gaps in disclosures, independence, and judgement. The largest investment managers in the world, firms like BlackRock and Vanguard, have outsized ownership at gun manufacturers like Sturm Ruger and Smith and Wesson, giving them outsized votes on who should serve on their boards of directors. These fund managers have particular responsibility to use their influence to hold gun manufacturer boards accountable.